• Maintenance • News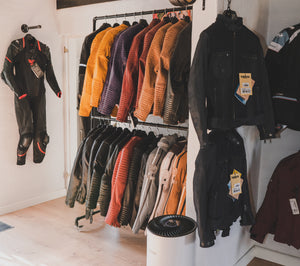 How to master motorcycle gear care and prolong safety and performance of your mc clothes? From proper washing and drying techniques to leather maintenance and waterproofing, this guide empowers motorcyclists to preserve gear quality, ensuring a safer and enhanced riding experience.
---
• News
What are the constrains that women face in the social world of motorcycling? Which challenges they encounter and how can they could be overcome. Read more here.
---
• News • Sizing & Fitting
Why should you shop your motorcycle gear during the winter? Because there are quite a few benefits to enjoy. Find out what it is!
---
Eudoxie - a motorcycle clothing brand that gives you real rock'n'roll vibes! EUDOXIE is created by powerful women, for powerful women. Behind the brand stand four French ladies who all have a great passion for motorcycles and motorcycle clothing. Want to find out more? Read the Moto Lounge blog. 
---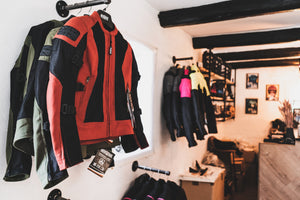 Shopping for motorcycle clothes is not an easy task! Different styles, materials & constructions, hundreds of brands and price ranges. Not even talking about the different sizing available out there! Should you choose Kevlar® jeans or go for the Dyneema® trousers? Is a textile or leather jacket better option? Which size should you choose and how to know it will fit you? These and many similar questions are on a mind of every motorcycle rider. Therefore, in this blog post we want to help you answering them and ensure you have an easier "road" towards finding your perfect mc fit.